When as a track community we come together we can accomplish a lot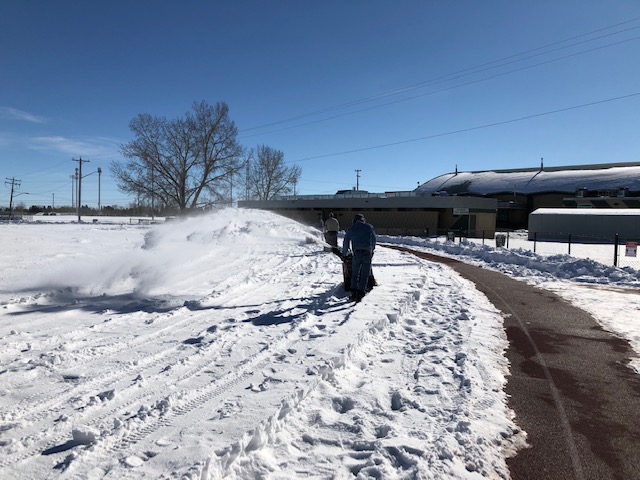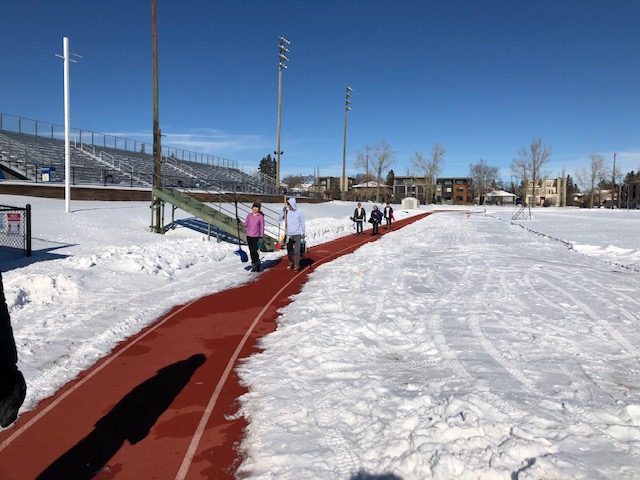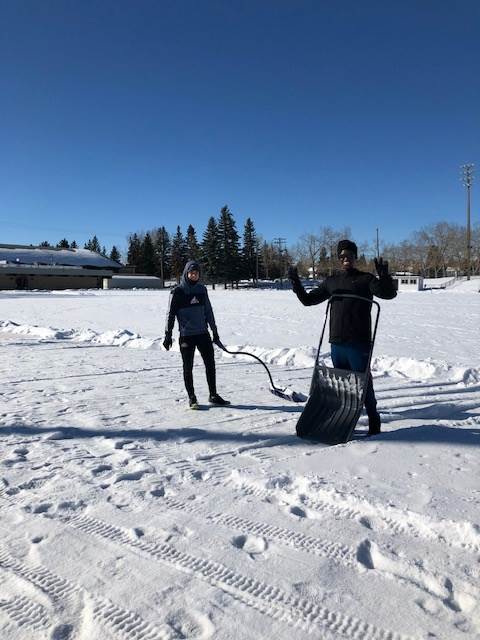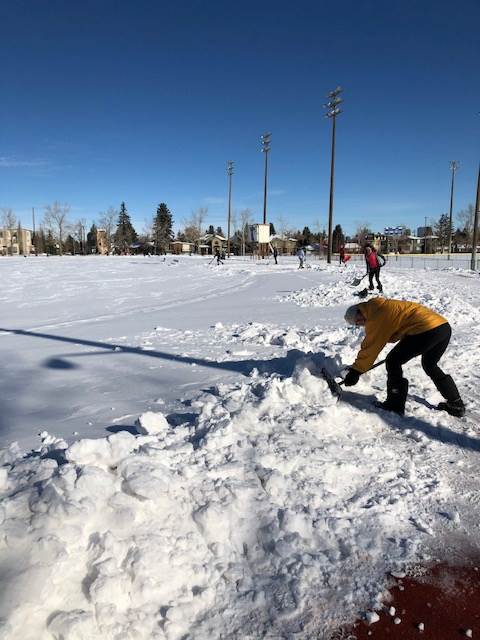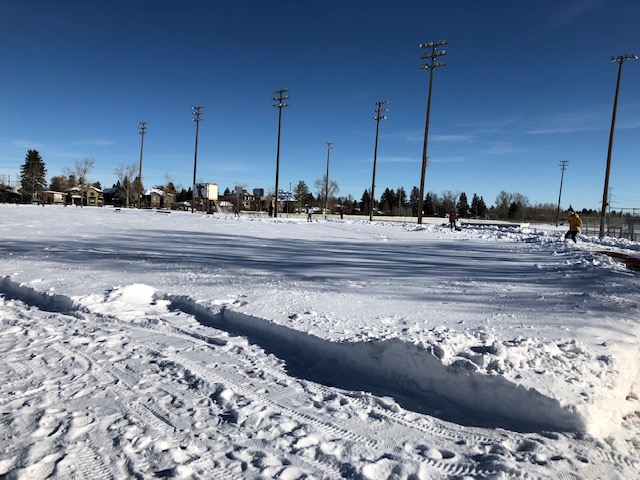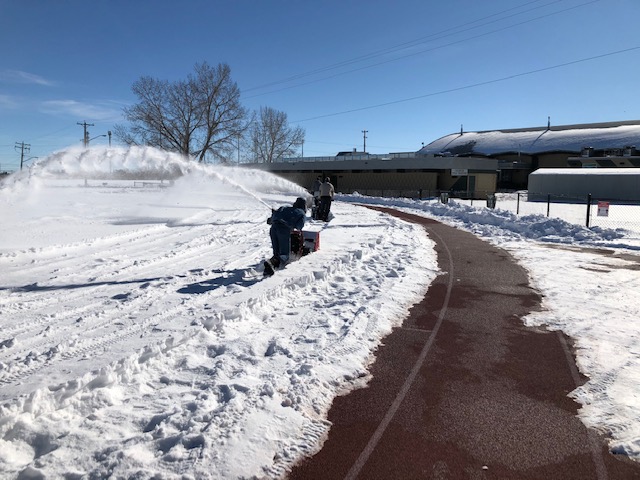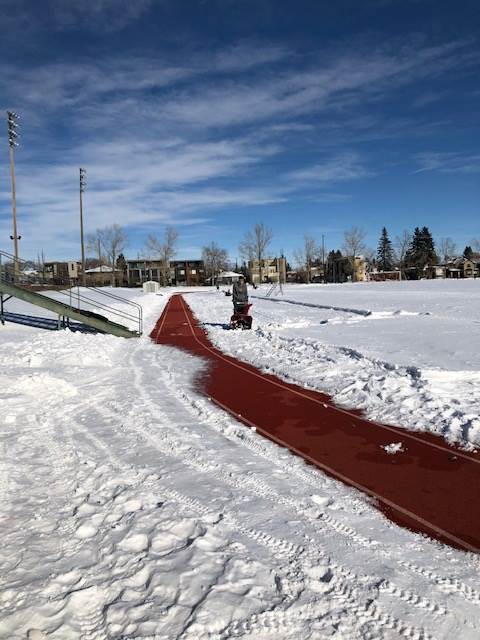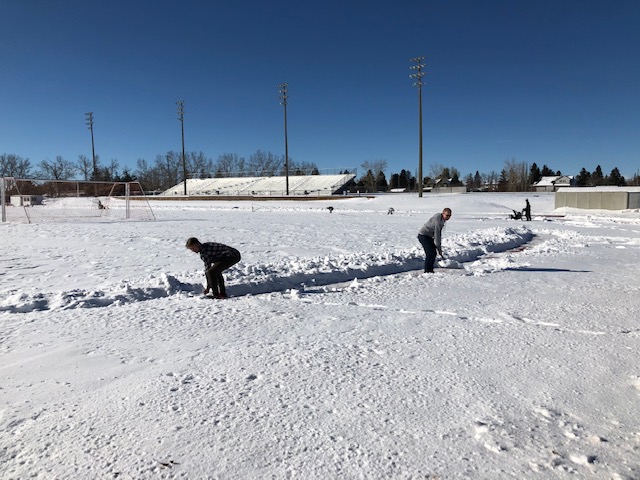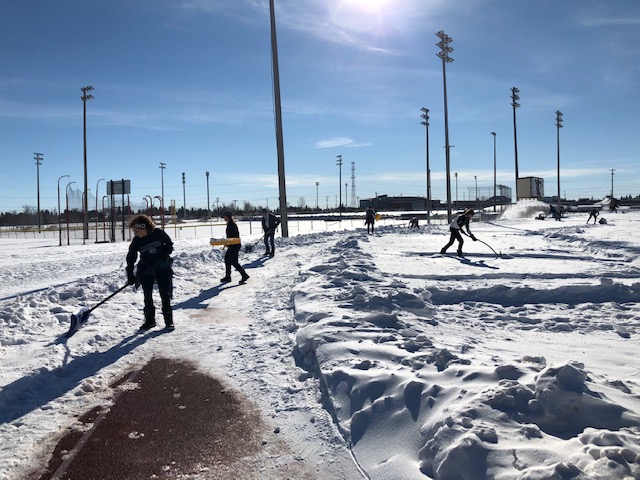 CTC members
Thank you to the Caltaf, Warriors and UCAC clubs for sending volunteers to shovel and plow the snow off the track at Glenmore. We certainly made a dent in deep snow and hopefully the sun and Mother Nature will help to melt the ice that is still on it.
I want to especially thank the following families who were on site today.
There may be a few I miss as I tried to get everyone to do their waivers and a few went right to shovelling and did not go to the table by the shed.
I did however get Covid sheets for the following volunteers:
David Kessler
Undheim Family (Martin, Sig & Catherina)
Tyler Sharpe
Vicki and Andre Starr
Luke Swadling
Danielle and Cameron Demmans
Stephen Adams
Cristina Gutierraz and Fernandez Family (Manuel, Manuel Jr & Julia)
Castillo Family - Francisca and Eloisa
Jean Claude Nsabiyeze
Rianne McHugh
Clint and Roenen Chase
Hukam Sangha
Dale Schoenthaler
Mark Kuipers
Anton Kuipers
Sarah Searl
Shauna Allen
Colin MacDonald
Dawn & Rain Jamison
Brandy Marsden
Johnathon & Ewan Winn
Laurie Dicks
Clayton Family
In closing, I would also be remiss if I did not thank the Spartans Club, who have maintained lane 8 for the track clubs and Public to use all winter at Glenmore. They have been volunteering all year.
Thanks again to everyone.
Christine Laverty
Caltaf Distance Coach
Caltaf Classic Meet Director
VP Personnel Athletics Alberta
Past Chair Calgary Track Council
403-921-5559